Ashley Young memanfaatkan media sosial untuk mendoakan Jonny Evans, Anders Lindegaard dan Javier Hernandez menyusul kepergian ketiganya yang meninggalkan Manchester United di bursa transfer musim panas kemarin.
United merupakan salah satu klub Liga Primer Inggris tersibuk selama musim panas sebagaimana manajer Louis van Gaal melanjutkan perombakan besarnya terhadap skuat Setan Merah.
Di musim panas kemarin, Evans dan Lindegaard mengamankan kepindahan ke West Bromwich Albion, selagi Hernandez menuntaskan transfernya ke Bayer Leverkusen tepat di deadline day.
"Semoga beruntung Jonny, @anders.lindegaard dan @ch14_instagram di klub baru kalian… semuanya sosok hebat dan pemain jempolan," tulis Young dalam sebuah caption foto di Instagram-nya.
Untuk sementara Liga Primer libur sejenak seiring adanya jeda internasional. Seketika kembali digulirkan, United akan menjamu Liverpool di Old Trafford pada 12 September mendatang.
​
Best of luck Jonny, @anders.lindegaard and @ch14_instagram at your new clubs... all great guys and great players
PROMOSI TERBATAS - 150% BONUS DEPOSIT HINGGA RP 500,000

Nikmati Bonus Deposit 10 % Setiap Hari dan Cashback Mingguan dari Sportbook Senibet !
TerkaitLiga Primer, Manchester United FC, Bayer Leverkusen, West Bromwich Albion FC, Ashley Young, Javier Hernndez, Anders Lindegaard, Jonny EvansInilah Penjelasan Konkret Arsene Wenger Soal Belanja Minim ArsenalJack Butland Dukung David De Gea BangkitMartin Keown: Manchester United Memalukan Di Deadline DayManchester United Tebus Anthony Martial Seharga 57,6 JutaSalam Perpisahan Javier Hernandez Untuk Manchester United
window._taboola = window._taboola || [];_taboola.push({ mode: 'thumbnails-a', container: 'taboola-below-article-thumbnails', placement: 'Below Article Thumbnails', target_type: 'mix' });
function google_ad_request_done(google_ads) {var contents = '
Ads by Google
';if (google_ads.length === 0) {$(".module-ad.google-adsense").remove();return;}for (var i = 0; i < google_ads.length; ++i) {contents += '
' + google_ads
.line1 + '
' + google_ads.line2 + '
' + google_ads.line3 + '
' + google_ads.visible_url + '
';}$(function() {$('.module-ad.google-adsense').html(contents);});}google_ad_client = 'ca-pub-1138714610918520';google_ad_channel = '3674081134';google_override_format = 'true';google_ad_width = 590;google_ad_height = 160;google_ad_type = 'text';google_color_link = '#008254';google_color_text = '#000000';google_color_bg = '#FFFFFF';google_color_url = '#00008B';google_language = 'id';google_adtest = 'off';
(function(dispatch) {if ("mpu" === 'mpu' && null && ($(window).width() > 1020 ? 'desktop' : 'tablet') !== null) {return false;}else if ("mpu" === 'floating') {if ($.cookie('goal_no_ad_floating_bar')) return false;}dispatch.call();})(function() {window.adgroupid = window.adgroupid || Math.round(Math.random() * 1000);document.write('');});


window._taboola = window._taboola || [];_taboola.push({ mode: 'thumbnails-rr', container: 'taboola-right-rail-thumbnails', placement: 'Right Rail Thumbnails', target_type: 'mix' });
(function(dispatch) {if ("" === 'mpu' && "UEFA-W1" && ($(window).width() > 1020 ? 'desktop' : 'tablet') !== "UEFA-W1") {return false;}else if ("" === 'floating') {if ($.cookie('goal_no_ad_floating_bar')) return false;}dispatch.call();})(function() {window.adgroupid = window.adgroupid || Math.round(Math.random() * 1000);document.write('');});

KompetisiJadwalKlasemen
Kualifikasi Kejuaraan EropaSerie ALiga PrimerBundesligaDivisi PrimeraLigue 1EredivisieLiga Champions UEFAPiala UEFAMLSJ1 League
Pekan 7
03/09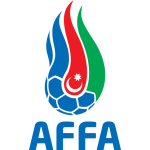 AZE
23:00

HRV
04/09

CZE
01:45

KAZ
04/09

NLD
01:45

ISL
04/09

TUR
01:45

LVA
04/09

BEL
01:45

BIH
04/09

CYP
01:45

WAL
04/09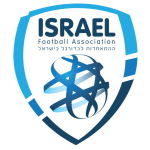 ISR
01:45

AND
04/09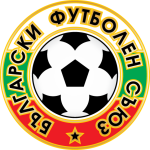 BGR
01:45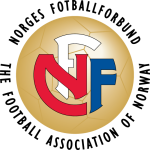 NOR
04/09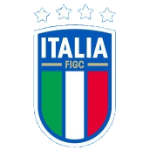 ITA
01:45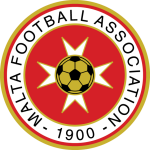 MLT
04/09

GEO
23:00

SCO
05/09

DEU
01:45

POL
05/09

GIB
01:45

IRL
05/09

FRO
01:45

NIR
05/09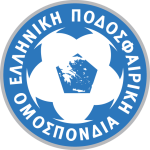 GRC
01:45

FIN
05/09

HUN
01:45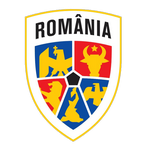 ROU
05/09

DNK
01:45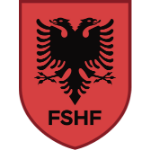 ALB
05/09

SER
01:45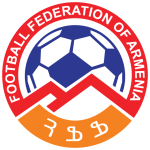 ARM
05/09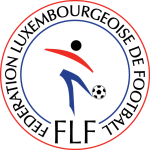 LUX
23:00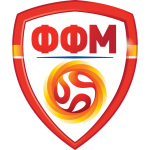 MKD
05/09

UKR
23:00

BLR
05/09

EST
23:00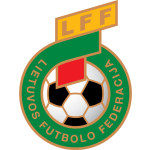 LTU
05/09

SMR
23:00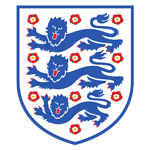 ENG
05/09

RUS
23:00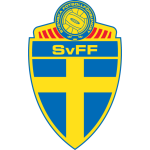 SWE
06/09

ESP
01:45

SVK
06/09

CHE
01:45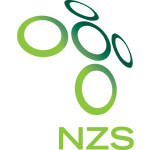 SVN
06/09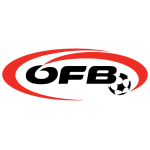 AUT
01:45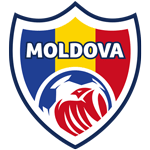 MHL
06/09

MNE
01:45

LIE
TimMPoin
Grup A
1


Iceland615
2


Czech Republic613
3


Netherlands610
4


Turkey68
5


Latvia63
6


Kazakhstan61
Grup B
1


Wales614
2


Belgium611
3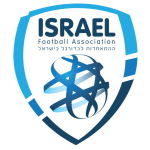 Israel69
4


Cyprus69
5


Bosnia-Herzegovina68
6


Andorra60
Grup C
1


Slovakia618
2


Spain615
3


Ukraine612
4


Belarus64
5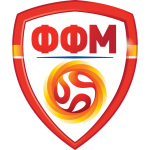 FYR Macedonia63
6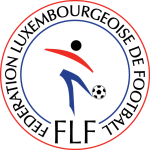 Luxembourg61
Grup D
1


Poland614
2


Germany613
3


Scotland611
4


Republic of Ireland69
5


Georgia63
6


Gibraltar60
Grup E
1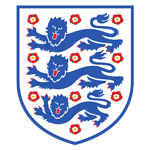 England618
2


Switzerland612
3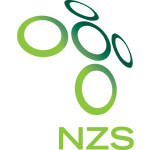 Slovenia69
4


Estonia67
5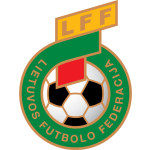 Lithuania66
6


San Marino61
Grup F
1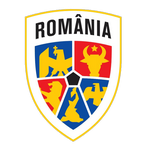 Romania614
2


Northern Ireland613
3


Hungary611
4


Faroe Islands66
5


Finland64
6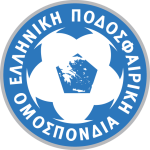 Greece62
Grup G
1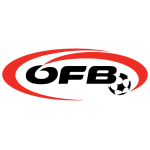 Austria616
2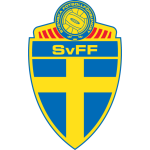 Sweden612
3


Russia68
4


Montenegro65
5


Liechtenstein65
6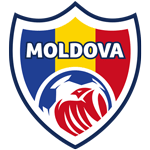 Moldova62
Grup H
1


Croatia614
2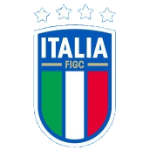 Italy612
3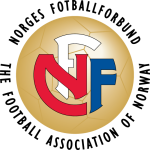 Norway610
4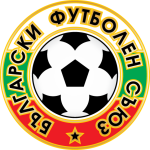 Bulgaria68
5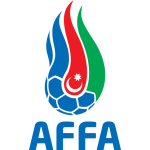 Azerbaijan64
6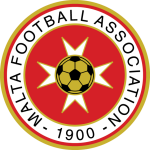 Malta61
Grup I
1


Portugal512
2


Denmark510
3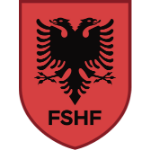 Albania410
4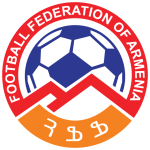 Armenia51
5


Serbia5-2
lihat semualihat semuaTop Skor
PlayerGolMain


R. MahrezStrikerLeicester City FC44

C. WilsonStrikerAFC Bournemouth44

B. GomisStrikerSwansea City AFC34


FernandinhoMidfielderManchester City FC24


N. RedmondMidfielderNorwich City FC24
Prediksi
Bayer Leverkusen - Darmstadt 98West Bromwich Albion FC - Southampton FCManchester United FC - Liverpool FCPSV - Manchester United FCBayer Leverkusen - BATE
-01234
-01234
Prediksi
Prediksi TopPeluang
LEV3-0DAR
LEV2-0DAR
LEV2-1DAR
Prediksi TopPeluang
WBA0-2SOT
11.50Bet
10.00Bet
WBA1-2SOT
10.00Bet
9.50Bet
WBA1-1SOT
6.60Bet
6.00Bet
Prediksi TopPeluang
MUN3-1LIV
16.00Bet
17.00Bet
MUN2-1LIV
9.00Bet
8.50Bet
MUN2-0LIV
9.00Bet
8.50Bet
Prediksi TopPeluang
PSV1-3MUN
17.00Bet
17.00Bet
PSV0-2MUN
9.50Bet
9.50Bet
PSV1-2MUN
8.50Bet
8.50Bet
Populer Saat IniTerlaris DibacaTerlaris Dibahas

Drama Man United Berakhir
Kronologi Saga Transfer De Gea
Pernyataan Resmi Soal Transfer De Gea
Madrid Gagal Gaet De Gea
Casillas Jelaskan Alasan Tinggalkan Madrid
Adebayor Menuju United
RESMI: Ljajic Hijrah Ke Inter
Martial: Wajar Rooney Tak Kenal Saya
Soal Chicharito, Legenda Meksiko Kecam Van Gaal
Monaco Untung Besar!
Goal IndonesiaKebijakan PrivasiSyarat & KondisiTentang KamiHubungi KamiHubungi KamiLive ScoreApp Live ScoreMobileFacebook & TwitterJadwal TVIklanFantasy FootballDaftar EdisiInternationalAmericaArgentinaAustraliaBosna i HercegovinaBrasilCanadaChileColombiaDeutschEspaaFranaisGhanaHrvatskaIndiaIndonesiaIrelandItaliaKenyaMalaysiaMxicoNederlandsNigeriaSingaporeSouth AfricaTanzaniaTrkeUKSrbijaSlovenijaHak Cipta © 2015 Goal.com Hak cipta dilindungi oleh undang-undang. Dilarang menerbitkan, menyiarkan, menulis ulang, atau menyebarkan informasi dari situs ini tanpa meminta izin tertulis dari GOAL.com.
var _gaq = _gaq || [];_gaq.push(['_setAccount', 'UA-3459197-19']);_gaq.push(['_setDomainName', '.goal.com']);_gaq.push(['_trackPageview']);(function() {var ga = document.createElement('script'); ga.type = 'text/javascript'; ga.async = true;ga.src = ('https:' == document.location.protocol ? 'https://' : 'http://') + 'stats.g.doubleclick.net/dc.js';var s = document.getElementsByTagName('script')[0];s.parentNode.insertBefore(ga, s);})();var _em_survey_rate = 0;(function() {var em = document.createElement('script'); em.type = 'text/javascript'; em.async = true;em.src = ('https:' == document.location.protocol ? 'https://me-ssl' : 'http://me-cdn') + '.effectivemeasure.net/em.js';var s = document.getElementsByTagName('script')[0]; s.parentNode.insertBefore(em, s);})();

var randnum = Math.floor(Math.random()*99999999);var p_url = escape(window.location.href);var p_title = escape(document.title);document.getElementById("comscore-beacon-img").src="http://beacon.securestudies.com/scripts/beacon.dll?C1=2&C2=6153249&C3=6153249&C4=www.goal.com&C5=Sports-Soccer&C6=Sports-Soccer&C7=" + p_url + "&C8=" + p_title + "&rn=" + randnum;_cc3376.bcp();
var _optaParams = {custID: '24b3090269b03c8d196e17104e917977',language: 'id_ID',timezone: '6'};window._taboola = window._taboola || [];_taboola.push({flush: true});window.NREUM||(NREUM={});NREUM.info={"beacon":"bam.nr-data.net","licenseKey":"dddd82eb94","applicationID":"4529285","transactionName":"MQEBYhRVXkAEVEJZDghLIlUSXV9dSnlZfQ4CEQ9TSVVCRwxUWlVODwoHUx4=","queueTime":0,"applicationTime":1314,"atts":"HUYCFFxPTU4=","errorBeacon":"bam.nr-data.net","agent":"js-agent.newrelic.com\/nr-632.min.js"}

liga inggris musim depan, liga inggris live, jadwal bola liga inggris di tv, Ashley Young Doakan Jonny Evans, Anders Lindegaard & Javier Hernandez