PEMENANG BEST OF THE BEST


​
PERIODE MEI 2013
Yow Dancer~​
Sebulan telah kita lalui bersama, dan kini beragam event sudah kita nikmati, kini tiba saatnya untuk pengumuman pemenang Best of the Best!!
Pemenang Event Best of the best untuk periode Mei 2013, adalah : RezXs-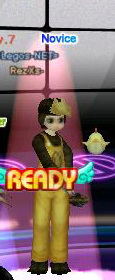 Hadiah yang dimenangkan dalam event ini adalah : Hidden Avatar 30 Hari untuk 1 orang pemenangMI-Cash sebesar 100.000 untuk 1 orang pemenang (Hadiah MI-Cash akan dimasukkan ke dalam saldo MI-Dompet)
Selamat!! kepada pemenang untuk periode Mei 2013 (∇)/
Bagi yang belum beruntung, masih ada bulan berikutnya!! Ayo ikuti terus event harian AyoDance, dan menangkan questnya.
Semakin sering kamu ikut event harian AyoDance, dan semakin sering menang, peluang kamu makin besar untuk memenangkan hadiah!!
Cek detail event harian di sini : Daily event AyoDance
Team Audition AyoDance​
</p></p></p>

Klik Facebook login berikut untuk publish stream ke Facebook



Delete from timeline
​
Salam pintas!