Secara garis besar, acara kartun yang beredar di Indonesia terbagi menjadi 2, yaitu kartun Amerika (didominasi oleh Nickelodeon dan Cartoon Network) dan kartun Jepang (didominasi oleh Tv Tokyo Anime), dimana keduanya masing-masing mempunyai ciri dan khas yang berbeda antara satu dengan yang lain. Walaupun kedunya sama-sama menampilkan kartun yang berkualitas, tapi tetap saja keduanya mempunyai perbedaan yang mendasar dan mencolok.
Berikut adalah beberapa perbedaan antara kartun Jepang dan Kartun Amerika:
a. Kartun Amerika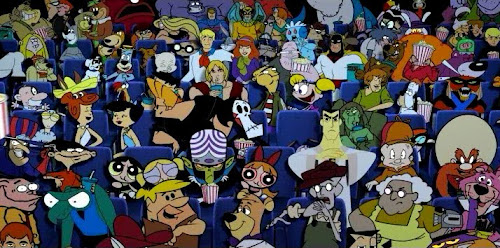 - Biasanya menampilkan tentang kemajuan teknologi (hal ini sejalan dengan khas Amerika dalam membuat film, yaitu tentang kemajuan teknologi) dan tentang kelainan genetik.
- Pembawaan kartun lebih kasar dan jarang menyerupai makhluk aslinya.
- Biasanya kartunnya menggunakan humor yang berat.
- Tidak terlalu sering menampilkan drama dalam kartunnya.
- Sering menampilkan karakter yang unik dan khayal.
- Biasanya lebih menonjolkan unsur kerjasama dalam cerita kartunnya.
- Lebih menampilkan pendidikan intelegensi.
Contoh kartun Amerika : Sponge bob squarepants, X-men, Scooby doo, Tom and Jerry, Tiny Toon, Ben 10, Dora the Explorer, Avatar, Go Diego Go, dll.
b. Kartun Jepang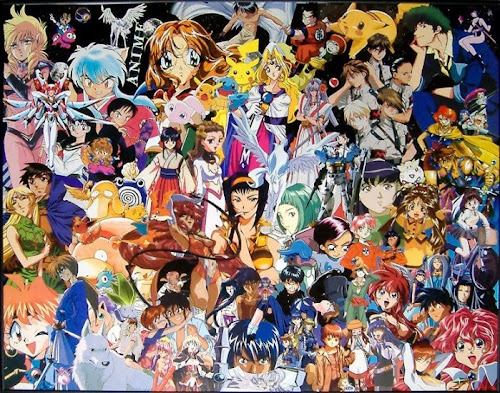 - Lebih menampilkan tentang kesederhanaan.
- Dalam pembawaannya, karakter dibuat semirip mungkin dengan tokoh nyata.
- Humor yang ditampilkan adalah humor ringan yang cenderung garing.
- Sering menampilkan sesuatu yang bernorma.
- Biasanya bercerita tentang perjuangan seseorang dalam meraih impiannya (contohnya Naruto dan Captain Tsubasa).
- Lebih menampilkan pendidikan emosional.
Contoh kartun Jepang : Naruto, Captain Tsubasa, Bleach, Pokemon, Hamtaro, Eyeshield, Love Hina, Doraemon, Go Go Racing, Negima magister, dll.
Dan walaupun keduanya memiliki corak warna yang berbeda, tapi keduanya tetaplah menjadi bumbu kartun dunia yang selalu menghiasi tayangan layar kaca di seluruh dunia.
sumber