1. Masuk Guinness Book of World Record sebagai tas termahal di dunia, tas keluaran House of Mouawad ini diberi nama "1001 Nights Diamond Purse" dihiasi oleh 4.517 berlian 381 karat. Harga: Rp 34,5 miliar
2. Tas "Diamond Forever" keluaran Chanel ini mengandung 3,56 karat berlian dan emas putih. Harga: Rp 2,3 miliar.
​
3. Tas yang terbuat dari emas dan pegangannya berhiaskan 1.600 berlian ini ukurannya tak lebih besar dari dompet. Bahkan ukuran tali tas tangannya hanya sebesar gelang. Harga: Rp 18 miliar.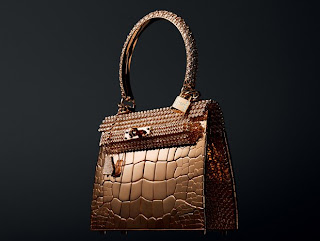 ​
4. Tas Louis Vuitton Raindrop Besace ini mungkin terlihat seperti tas plastik keranjang sampah, tapi harganya: Rp 17 juta.
​
5. Tas rancangan Judith Leiber yang diberi nama Leiber Precious Rose ini hanya ada satu di dunia. Terbuat dari 42,56 karat berlian, safir pink, dan tourmaline, tas ini dijual seharga Rp 837,2 juta.
​
6. Tas Hilde Palladino Gadino ini mungkin terlihat sederhana, namun di dalamnya ada 39 butir berlian putih. Harga: Rp 350 juta.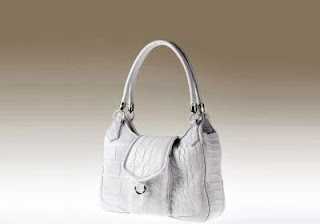 ​
7. Clutch cantik bernama Lana Marks Cleopatra Bag ini memiliki 1.500 berlian putih dan hitam yang dipasang di emas putih. Harga: Rp 910 juta
​
8. 15 pola tas Louis Vuitton digabungkan menjadi satu tas bernama Louis Vuitton Tribute Patchwork Bag. Harga: Rp 382 juta
9. Meski mahal, tas rancangan Marc Jacobs bernama Marc Jacobs Carolyn Crocodile Handbagsangat populer di kalangan selebritas dan sosialita. Harga: Rp 273 juta
​
10. Ransel Louis Vuitton New Age Traveler ini mungkin terlihat seperti tas yang dibuat dari barang-barang buangan toko elektronik, namun harganya mencapai Rp 500 juta.
​
Sumber
http://www.unikgaul.com/2013/03/10-tas-termahal-di-dunia.html​