5. Lady Justice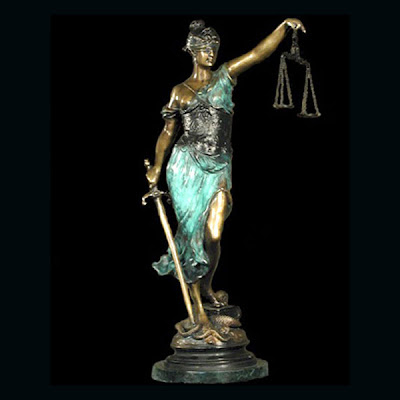 Patung ini merupakan salah satu bentuk patung paling terkenal di dunia. Patung ini tidak diatributkan pada satu seniman pembuatnya, karna patung-patung seperti ini banyak dijumpai di gedung-gedung pengadilan. Patung ini memiliki banyak nama, di antaranya adalah "Scales of Justice", "Blind Justice", tapi lebih dikenal dengan nama "Lady Justice". Dahulu pada zaman Romawi dan Yunani kuno, patung ini dibuat sebagai gambaran Dewi Keadilan dan Hukum.
4. Pieta
Dibuat oleh seniman Michelangelo (1475-1564), Patung ini menggambarkan Bunda Maria sedang memangku putranya, Yesus. Sebelum patung ini dibuat, Michelangelo adalah seniman yang tidak terkenal, hingga pada saat umurnya baru menginjak 20 tahun, dia disuruh membuat patung Pieta ini. Dalam 2 tahun, dengan menggunakan lempengan marmer, akhirnya patung indah inipun selesai dibuatnya.
3. The Thinker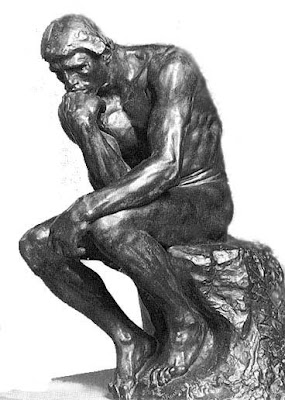 Pembuat patung "The Thinker" ini bernama Auguste Rodin. Sebelumnya nama asli patung ini adalah "The Poet", yang menggambarkan seorang pria telanjang yang duduk merenungkan puisinya.
2. Venus de Milo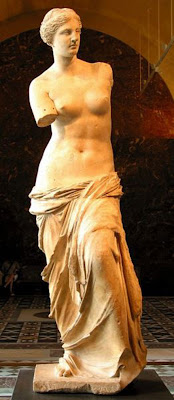 Patung ini dibuat sekitar 100 dan 130 BC. Patung ini dipercaya menggambarkan Aphrodite (Venus untuk versi Romawi), Dewi cinta dan kecantikan dari Yunani. Sebelum patung ini ditempatkan di museum Louvre di Paris, dulu patung ini secara tidak sengaja ditemukan di ladang seorang petani.
1. David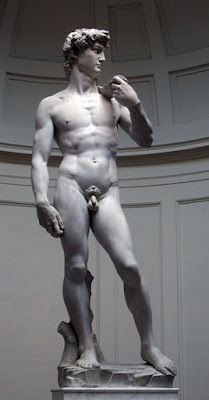 "David" adalah patung mahakarya dari zaman Renaissance yang dibuat antara tahun 1501 dan 1504, oleh seniman Michelangelo. Patung pria yang menggambarkan Daud ini memiliki tinggi 5,17 meter. Patung ini dipindahkan ke Gallery Akademi di Florence pada tahun 1873, dan kemudian menggantinya dengan patung replika ke lokasi patung itu ditemukan.
sumber