Persyaratan:
Handphone sudah di ROOT
Xmodgames

Fitur:
• Mengumpulkan Boxes otomatis
• MenCari Loot
-Max Gold More Than
-Max Good Heroes Level
-Max Elite Heroes Level
-Max Epic Heroes Level
Unduh APK file untuk pemasangan:
download
ROOT Tutorial
http://bit.ly/RootTutorail
Petunjuk untuk Aktivasi:
1.Install GAME nya seperti biasa dan silahkan memperbarui versi nya jika tersedia
2.Buka App 'Xmodgames' dari homescreen.
3.Pastikan Anda download dan instal Clash of Lords 2 dari Google Play sebelum menginstal atau memperbarui mod. Untuk menginstal mod, klik Clash of Lords 2 di Mod Menu.
4. Ketika mod tersebut berhasil di buka, Anda akan melihat "Xbot" tombol di sekitar tepi kanan layar. Tekan pada kemudian "XMOD" untuk menyetting mod GAME nya.
5. Ada 2 fitur di Mod ini. 【Mengumpulkan Box otomatis 】 【& MenCari Loot】.
6. Ketika Mengumpulkan Boxes Otomatis di set posisi ON, Xbot yang akan melakukan tugas nya untuk mengumpulkan giftboxes pada GAME nya.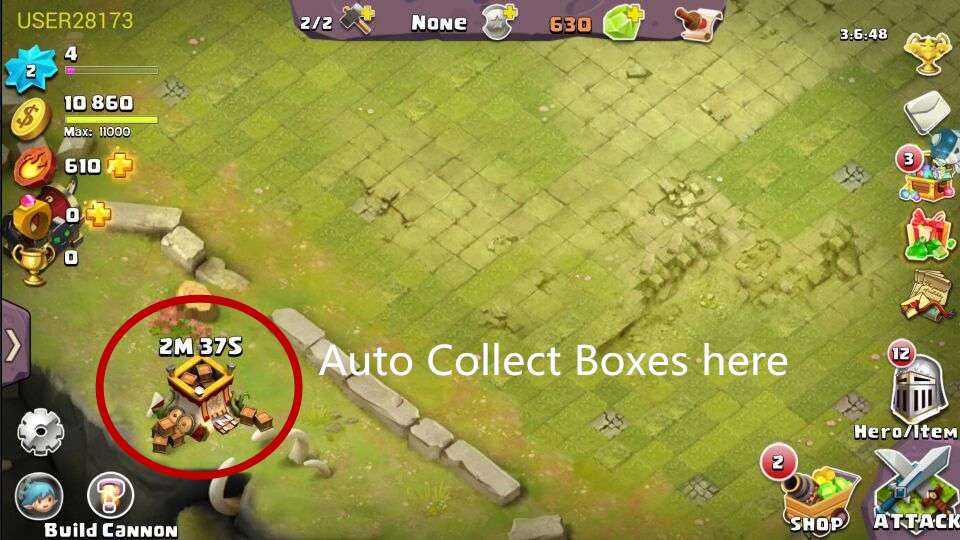 7. Cari Loot berisi empat sub-fitur. -Menyaring dalam pencarian Resource Base. Pencarian Level-Heroes dan menetapkan batas atas dari total Level HERO tiga sifat Lawan Musuh Anda. Jadi Anda bisa menemukan setiap level hero lawan musuh nya akan selalu lebih rendah level nya .Jadi Anda bisa mendapat lawan musuh yang mudah untuk Good, Elite and Epic Heroes nya .
Selamat Bermain!
Kredit: Xmodgames Team (untuk mod)