Great Dune of Pyla terletak 60 km dari Bordeaux di kawasan teluk Arcachon, Prancis, yang dikenal sebagai bukit pasir tertinggi di Eropa.
Great Dune of Pyla juga dikenal dengan sebutan Great Dune of Pilat. Bukit pasir raksasa ini memiliki lebar 500 meter, panjang 3 km dan tinggi 107 meter di atas permukaan laut. Keindahan destinasi ini membuatnya menjadi tujuan wisata yang terkenal dengan lebih dari satu juta pengunjung per tahun.
Menariknya, bukit pasir raksasa itu ternyata tak pernah henti bergerak. Terkadang bergerak cepat (10 meter per tahun) dan terkadang sangat lambat (kurang dari satu meter per tahun). Selama 57 tahun terakhir, bukit pasir itu telah bergerak sejauh 280 meter, yang berarti mengalami perpindahan tahunan sebesar 4,9 meter per tahun.
Perpindahan bukit pasir ini, sebagaimana dilansir amusingplanet, berhubungan dengan tiupan angin maritim yang mendorong mobilitas Great Dune of Pyla. Bagi para wisatawan yang suka berpetualang, naik ke bagian atas bukit pasir ini dapat memberikan pemandangan spektakuler seperti lanskap pesisir pantai dan hutan pinus yang luas.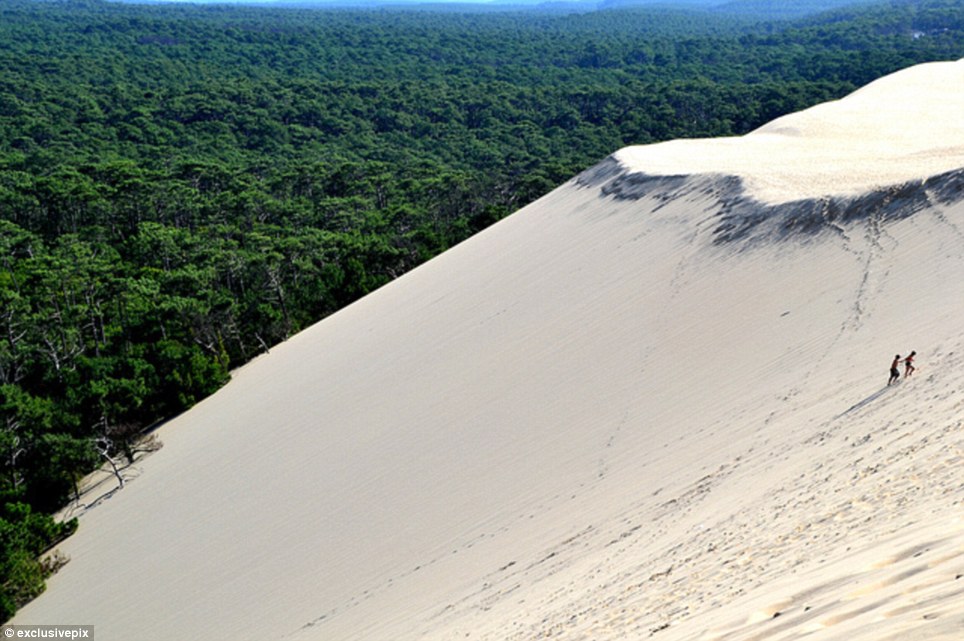 sumber