Call of Duty: Black Ops III merupakan game terbaru milik Activision dan merupakan nextgen dari seri Black Ops.
Akhirnya penantian para gamers pun berlabuh, karena game ini baru saja dirilis 3 hari yang lalu. Game yang bersetting masa depan ini, dimana pasukan
Black Ops
baru telah muncul dan perbatasan antara kemanusiaan dan teknologi semakin samar, di dunia dimana robot militer yang canggih mendefinisikan peperangan. Dengan tiga mode permainan yang unik: Campaign, Multiplayer, dan Zombies, game ini menghadirkan Call of Duty yang paling dalam dan paling ambisius bagi para penggemarnya.
Tapi, hasilnya tidak seperti yang diharapkan, hujatan pun datang dari berbagai belahan dunia, mereka menghujat
Call of Duty: Black Ops III
akibat performa game ini yang sangat buruk. Di
Steam,
para gamers mengungkapkan bahwa game ini memiliki banyak bug, dan juga performa pada PC yang sangat buruk. "Kadang
fps (Frame per Second)
dapat drop hingga 20-30 FPS pada PC dengan spesifikasi yang sangat tinggi" Ungkap seorang pemilik akun di
Steam
. Hampir mirip dengan kejadian yang sudah-sudah, di ketahui bahwa game ini memiliki
memory leak
yang cukup besar, itu mengakibatkan RAM yang dibutuhkan untuk memainkan
http://www.nyit-nyit.net/forums/submitted-articles-guides-reviews.435/create-threadgame
ini yaitu 16 GB. Selain itu, para PC gamers juga mengeluhkan mengenai port yang sangat buruk.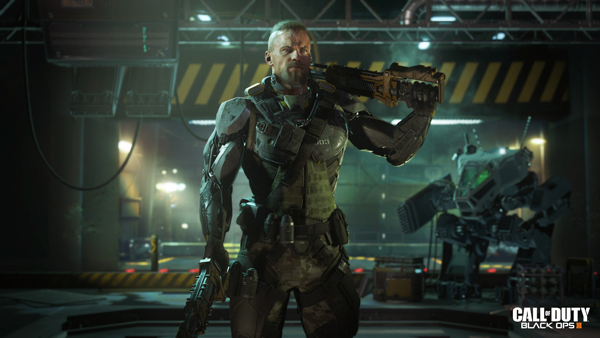 Serupa dengan kejadian ini, kita seakan akan diingatkan kembali dengan kejadian yang menimpa
Batman: Arkham Night
sampai sampai
Batman
pun ditarik kembari oleh
Warner Bros
. Akan tetapi, untuk
Call of Duty
belum ada langkah penanganan dari
Activision
atas kekacauan ini. Bagi sobat yang ingin menjajal game ini, harap bersabar dulu, atau bisa mencoba di
console
dulu.
Berikut sedikit
gameplaynya
sobat:
Sumber:
Sumber Gambar:
Sumber video: