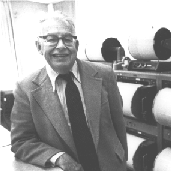 Ilmuwan seismologi dari Amerika Serikat ini lahir di Hamilton, Ohio, Amerika Serikat. Dia berhasil menyelesaikan gelar doktornya di Institut Kalifornia pada 1928. yang bernama Charles Richter Pada 1927, Richter bekerja pada Institut Carnegie, selanjutnya dia diterima di Institut Teknologi Kalifornia tempat dia belajar dulu. Kemudian, dia diangkat menjadi profesor pada bidang seismologi pada 1952.
Richter mengembangkan skala untuk mengukur kekuatan gempa bumi pada tahun 1935 yang dikenal sebagai skala Richter. Skala untuk mengukur kekuatan gempa telah diperkenalkan terlebih dahulu oleh pendahulunya De Rossi pada 1880-an dan Giuseppe Mercalli pada 1902.
Tetapi keduanya masih menggunakan skala kualitatif berdasarkan tingkat kerusakan bangunan setelah terjadi gempa bumi. Tentu saja ini hanya bisa diterapkan di tempat yang ada bangunannya dan sangat tergantung dari jenis material pembuat bangunannya.
Sementara, Richter bersama rekan-rekannya sesama ilmuwan berhasil menemukan alat ukur kekuatan gempa yang didasarkan kepada tingkat energi yang dilepaskan pusat gempa. Richter membagi tingkat kekuatan gempa itu dari ukuran satu hingga sembilan.
Salah satu buku Richter yang cukup terkenal di bidang sesismlogi berjudul, Seismicity of the Earth yang ditulis bersama Gutenberg. Ilmuwan penemu alat ukur kekuatan gempa adalah Charles Richter. Sebagai bentuk penghargaan atas temuannya, maka satuan untuk kekuatan gempa disebut skala Richter.
sumber