Salah satu prediksi sains tahun 2050 mengungkap bahwa tahun 2050 miliaran manusia akan kekurangan air untuh hidupnya. Lebih dari satu miliar penduduk kota akan mengalami kekurangan air serius pada 2050. Ini akibat perubahan iklim yang memperburuk urbanisasi. Kota-kota di India akan menjadi kota yang mengalami dampak terparah. Selain mengancam ketersediaan air, binatang-binatang pun juga terancam jika kota-kota di negara berkembang ini menyedot air dari luar. Studi yang diterbitkan di Proceedings of the National Academy of Sciences ini menemukan, tren urbanisasi membuat 993 juta penduduk hidup dengan jumlah air kurang dari 100 liter per orang pada pertengahan abad ini. Perubahan iklim ini akan mempengaruhi 100 juta orang tambahan untuk kebutuhan minum, makan, bersih-bersih, mandi dan toilet.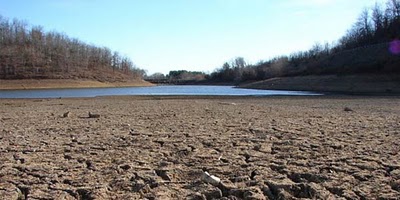 ​
"Jangan anggap jumlah ini sebagai takdir. Jumlah ini merupakan tantangan," kata penulis utama Rob McDonald dari Konservasi Alam, kelompok swasta yang peduli lingkungan di dekat Washington. "Ada solusi mendapat air untuk miliaran orang ini. Investasi besar dibutuhkan, baik di infrastruktur atau efisiensi penggunaan air," katanya. Saat ini 150 juta orang menggunakan air lebih dari 100 liter tiap hari.
Di Amerika Serikat (AS), rata-rata orang menggunakan 376 liter air tiap hari, paparnya. Namun dunia sedang mengalami pergeseran seiring perpindahan orang di India, China dan negara berkembang lainnya. Enam kota terbesar India, seperti Mumbai, Delhi, Kolkata, Bangalore, Chennai dan Hyderabad merupakan kota yang sudah mengalami kekurangan air. Studi meramalkan, 119 juta orang akan kekurangan air pada 2050 di delta Sungai Gangga.
Sumber